About us
Kammadhenu tries to capture the real essence of the different Asian cuisines, especially Sri Lankan, Indian, and Malaysian. It's a smorgasbord of flavours, texture, colour, and experience: some are flagrant, others are pungent, a number are spicy, some are sweet and creamy. All of them, however, define the complexity of Asian cuisine. It's time to experience this yourself. You can find us at 171 King Street in Newtown, NSW, or you can now order online so you don't have to wait for your meal to be prepared here. We can deliver them to you! We cover so many suburbs.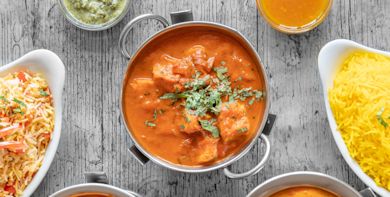 Reviews
Julia
"My go-to Indian place, good delivery times, delicious food!"
17/02/2020
Kaaran
"As always - these guys are great!"
9/02/2020
David
"Good to see degradable plastic bags being used, but paper bags would be best in future! Food, as always, was great."
9/02/2020
Sue
"Delicious food Thank you"
8/02/2020