About Us
Kammadhenu tries to capture the real essence of the different Asian cuisines, especially Sri Lankan, Indian, and Malaysian. It's a smorgasbord of flavours, texture, colour, and experience: some are flagrant, others are pungent, a number are spicy, some are sweet and creamy. All of them, however, define the complexity of Asian cuisine. It's time to experience this yourself. You can find us at 171 King Street in Newtown, NSW, or you can now order online so you don't have to wait for your meal to be prepared here. We can deliver them to you! We cover so many suburbs.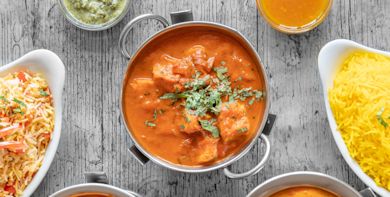 Reviews
Kavitha
"Requested food to be early if possible as my child was very hungry and they have made it early. Happy with their service and the person who delivered was kind too"
Fiona
"Awesome food. Bones in fish through so just check your food!"
Paul
"Probably best Indian in the innerwest!"
We deliver to
2006 Camperdown, 2007 Ultimo, 2008 Chippendale, 2008 Darlington, 2010 Surry Hills, 2015 Alexandria, 2015 Beaconsfield, 2015 Eveleigh, 2016 Redfern, 2017 Waterloo, 2017 Zetland, 2037 Forest Lodge, 2037 Glebe, 2038 Annandale, 2040 Leichhardt, 2040 Lilyfield, 2042 Enmore, 2042 Newtown, 2043 Erskineville, 2044 St Peters, 2044 Sydenham, 2044 Tempe, 2048 Stanmore, 2049 Lewisham, 2049 Petersham, 2203 Dulwich Hill, 2204 Marrickville